Towing > Drop Hitches & Ball Mounts > Trailer Hitch Ball Mount
Black Cerakote finish;14,500 lbs. Max GTW (2-5/16 ball);8,000 lbs. GTW (2 ball);2200 lbs. Max Tongue;Adjustable ball mount;1 drop hitch adjustment increments;V5 and J684 certified;High quality stainless steel turnover tow ball;Aircraft grade aluminum and stainless steel hitch components;180 Slider;Use in drop or rise position;Designed for heavy duty use;Includes: drawbar, stainless steel combo ball, 180 slider, ball retaining pin, key lock assembly, dust lock cover;Made in the USA;California Residents: WARNING Weigh Safe is the towing industry's leader for Towing Peace of Mind. The Weigh Safe 180 Hitch is constructed of Solid Billet Aluminum and Chrome Plated Steel. The 180 Hitch is the only adjustable Ball Mount available with Weigh Safe's innovative patented design and function.
Ad: Get infolinks.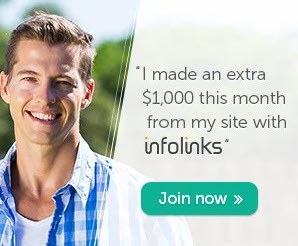 With weight ratings ranging from 10,000 lbs. to 21,000 lbs. these ball mounts are designed to exceed the needs of our customers. With both V5 & J684 certification our ball mounts have been proven to exceed industry standards. The adjustable ball mount is simple to operate which allows you to tow with ease while enabling you to keep your trailer parallel to the ground, maintaining a more stable & safe towing experience.
This ball mount includes both a 2 & 2-5/16 tow ball allowing it to be utilized with a wide variety of trailers and applications. The adjustable height allows you the flexibility to tow a variety of trailers with a variety of vehicles. With the built-in flexibility of the 180 Hitch will make it the last ball mount you will ever own. The 6061 T6 Aircraft Grade Aluminum is one of the most corrosive resistant aluminum alloys available on the market today. This will ensure that your ball mount maintains both its integrity and brushed finish far longer than the competition. The high strength aluminum will never rust.
The adjustable ball mount also may be used in the rise position up to the ball mount's maximum height. Not towing? No problem! Just pull off the slider and turn backwards to stow underneath your vehicle. Whether you are pulling your boat, RV or need to do some heavy-duty towing for work, this will be the perfect product for you. As with all of Weigh Safe's ball mounts the 180 Hitch is available in 4, 6, 8, & 10 drops and built for 2, 2-1/2, and 3 receiver sizes. Weigh safe is proud to manufacture this high-quality product in the USA.
Brand: Weigh Safe Hitches
Model: LTB625CBLA
Shipping Weight: 19.00 lbs
Shipping Length: 14.0 IN
Shipping Width: 9.3 IN
Shipping Height: 4.3 IN
Price: $379
Affiliate Links: