Winches and Trail Accessories > Winches
Synthetic rope is 3/8 inch x 90 feet (9.5mm x 27.4m);Rated Line Pull: 8000 lbs. (3629 kg);Motor: 12V DC, series wound;Gear Ratio: 218:1;Durable, one-piece cast-aluminum tie-plate foradded strength and durability;IP68-rated waterproof winch construction keeps the elements out;High-performance Albright contactor delivers maximum reliability;Control packs can be relocated for low-profile installations;Two-in-one remote with wired AND wirelessoptions for ease of use and versatility;Limited lifetime warranty for mechanical parts and 7 years on the electrical;California Residents: WARNING Ideal on 2-door Jeeps and lighter SUVs for everyday pulls and getting yourself out of trouble. The VR EVO 8 and 8-S feature IP68-rated waterproof construction, an ultra-reliable Albright contactor inside a relocatable control pack, and a state-of-the-art, two-in-one remote for added ease of use and versatility. With it's fast line-speed and lower amp draw, the VR EVO series of winches are the hardest-working standard-duty winches Warn's ever made, with tacticalstyling that looks great up front and at a price that won't pull you out of your budget.
Ad: Get infolinks.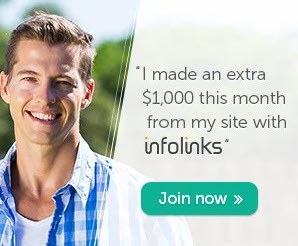 While first-rate tires, lift and torque can get you through challenging landscapes, even the best rig can land in trouble with mud, rocks, ice or impassible ditches. Get your vehicle out of tough situations with a Warn VR EVO 8-S winch with synthetic rope. You're sure to encounter unpredictable terrain in any off-road adventure. Whether you're thrown off track by a loose boulder or trapped in slick swampy muck, that shouldn't keep you from charging on to the next obstacle. Ensure you're equipped to handle whatever the weather or topography throws at you. Prep your Jeep or SUV for self-recovery with the die-hard tenacity of a reliable retrofit winch.
Low Amp-Draw at a Great Price
The Warn VR EVO 8 winch has low amp-draw, making it an excellent choice for high performance at a budget-friendly price point. A single-piece tie plate and Hawse fairlead provide reliable and durable construction in a compact design that complements both utility and rugged jeeping style.
Waterproof and Remote Controlled
The Warn VR EVO 8 winch is built with IP68-rated waterproof housing to maintain functionality in wet weather and saturated turf. Convenient wireless control is backed up by the option for dependable wired functionality. The control packs are repositionable for a low-profile mount on a variety of vehicles. Pull up to 8,000 pounds by remote for easy and reliable off-road recovery. Nev
Brand: Warn
Model: 103251
Shipping Weight: 67.00 lbs
Shipping Length: 23.0 IN
Shipping Width: 12.0 IN
Shipping Height: 12.0 IN
Price: $723.34
Affiliate Links: