Exterior Parts & Car Care,Fender Flares > Truck Bed Organizer
5 feet mid-size truck bed;Bracket kit, rear strap, Upper & lower rails included;5 stage – black textured powder coated;11-gauge thick, laser cut steel, telescoping vertical and cross-rails for perfect fit;Includes triple platform height positioning from 14in to 19in to 23in;Includes double nut plate for attachment to factory bed slide rails;Cross, side, & upper-rails slots;Optional : OEM Spare Tire Winch Relocation Mount (For JT Gladiator ONLY – PartNo: 520BRS-STM);Stainless steel mounting hardware;Light Weight & Modular bolt together designed for simple installation;Made in the USA;California Residents: WARNING Road Armor's TRECK system allows you to work hard and play hard with its customizable configuration options, patent-pending multiple platform heights, a wide variety of accessory mounts, and patent-pending spare tire relocation mount. Constructed from 11-gauge, laser-cut steel that supports up to 800 lbs.
Ad: Get infolinks.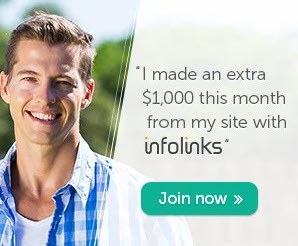 TRECK Kitting Tabaccessories currently available for TRECK system listed below:
500BRS-BRKTKIT : Drill-less rack base mounting bracket kit
500BRS-HLM : HiLift Jack Brackets (Pair)
500BRS-TBB : Traction Board Brackets (Pair)
500BRS-SMK-415 : Dual Lower 5Ft. Accessory Rail Mounts (Pair)
500BRS-TLMK-415 : Dual Upper 5Ft. Accessory Rail & 5-Light Mounts (Pair)
500BRS-PAK-415 : 5ft. Multi-Pack Side Rail Accessory Mount (Pair)
500BRS-BOM : Brushed Stainless Steel Bottle Opener
500BRS-CLM : HD Single Light or Speaker Mount
500BRS-RGK : Rear Ratchet Strap and Vertical Support Mount (Pair)
500BRS-BBM : Exterior Bike Side Mounts (Sold in Pairs)
500BRS-TCB : Tonneau cover rack base relocation bracket kit (Soft Roll Covers)
Road Armor bumpers are custom made to order. Please allow additional time for fulfillment and cancelation fees may apply.
Brand: Road Armor
Model: 520BRS52B-OVLD
Shipping Weight: 175.00 lbs
Shipping Length: 93.0 IN
Shipping Width: 48.0 IN
Shipping Height: 20.0 IN
Price: $1983.21
Affiliate Links: