Interior > Audio & Video > Head Units
7 Touch screen display (1024 x 600 IPS);Turn-by-turn trail and street navigation;Rotatable built-in 2MP camera with Sony's premium STARVIS Sensor;Optional gauge overlay or time-lapse modes for adventure video;Pre-loaded with over 160,000 4WD, ATV, motorcycle, and snowmobile trails in the USA;Hi-res (10M) 2D topo and 3D basemap of the USA and Canada with free updates;Track recording and community publishing, crowdsourced track database, and one-touch social sharing;Companion app;Backtrack button to route your vehicle back to starting point;GPS accuracy 3-5 meters;Expandable memory up to 128GB microSD card;Free map and software updates;Includes: TR7 Cam GPS receiver, 7 cradle, windshield mount, AC adapter, vehicle power adapter, usb cord, quick start guide;California Residents: WARNING The Magellan TR7 Cam Trail and Street GPS Navigator with a Camera Highlight is upgraded with a rotatable built-in camera with Sony's Premium STARVIS Sensor, so your journey can be recorded with superb video quality. The TR7 Cam will auto-start recording when approaching trails. The gauge overlay or time-lapse modes are optional for adventure video. Instant video playback on the device is always a good idea to watch again your extraordinary performance.
Ad: Get infolinks.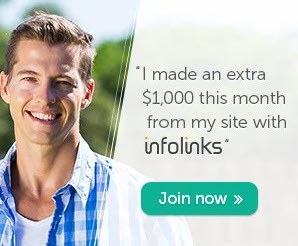 Like the TRX7, The TR7 Cam is equipped with a 7 hi-definition touchscreen and our award-winning off-road navigation software, which gives you turn-by-turn directions on OHV trails and streets.
The TR7 Cam comes preloaded with over 160,000 designated OHV routes from forest and public lands and includes Magellan's award-winning street navigation to get you straight from your starting point to the trail. Search trails using your TR7 Cam or search for trails in a constantly growing crowdsourced track database on www.TRXTrailhead.com. Magellan's trail database contains over 160,000 preloaded OHV routes and user-generated tracks created by fellow off-roaders. The community database is accessible by desktop, tablet, or mobile device, and crowd-sourced tracks contain personal observations so that you can search for them by location, track difficulty, rankings, and more.
You can also review trails and their attributes before you head out to the trail, then save to a list of favorites for future rides. View basemap layers when you search for trails on TRXTrailhead.com, and read all of the observations and rankings to get the latest trail so that your off-road adventures are safer and more enjoyable.
The TR7 Cam's intuitive interface makes following trails and recording your own tracks simple. Using either a saved trail from your favorites or a preloaded trail on the device, simply tap Follow once the trail is selected. Once you're on the trail, the TR7 Cam helps identify land features and minimize
Brand: Magellan
Model: TN7881SGLUC
Shipping Weight: 1.00 lbs
Shipping Length: 9.1 IN
Shipping Width: 5.4 IN
Shipping Height: 3.8 IN
Price: $349.99
Affiliate Links: