Electrical > Horns and Train Horns > Air Horn Kit
Heavy-duty FRP black finish train air horns;150 PSI air system;All-inclusive train horn kit;Max honk time: 5 to 7 seconds;Voltage:12 volts DC;Max amperage:19 amps;Maximum duty cycle:30% @ 100 PSI;Horn fitting:1/2 tube;Air source unit:Viair 20005;Air source kit tank:HornBlasters 2.0 gallon 5 port tank;Air source kit compressor:HornBlasters 280C air compressor;Includes: HornBlasters Bandit Black Air Horn;HornBlasters 228H air source unit;17 ft 1/2in DOT spec air line;17 ft 10ga & 18ga Hookup wire;Complete wiring and plumbing kit, mounting hardware, install manual & earplugs;California Residents: WARNING Looking for an air horn that will steal everyone's attention? With our Bandit 228H Air Horn Kit, you get an incredibly loud air horn kit that is easy on your wallet. If you need a simple and easy-to-install upgrade to your stock horn, our Bandit 228H provides everything you need to makes sure everyone on the road knows who's the boss.
Ad: Get infolinks.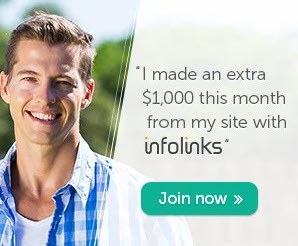 Prepare to get criminally loud with our Bandit Air Horn. This three-chime air horn is more compact and considerably lighter than other three-chime horns in its class, opening up new installation opportunities in vehicles will limited install space. With a tone just slightly higher than a train horn, our Bandit horn has a surprisingly large sound coming from such a compact horn. Our Bandit horn comes with the required 3/8 valve already plumbed for ease of installation.
Bandit 228H makes a great beginner's kit because it's paired with our compact and cost-effective HornAir 228H Air Source Unit. Our Bandit 228H's 2-gallon tank provides your bandit horns with enough air to blast them for 4-5 seconds straight and the tank-mounted Viair 280C Air Compressor recharges the unit quickly from 110-145 PSI is just over a minute. With the HornAir 228H already pre-plumbed and pre-wired, the installation has never been easier!
As with all HornBlasters kits, our Bandit 228H Air Horn Kit comes complete with all required components and detailed instructions.
Note: Tank mounted air compressors are not fully sealed. For this reason, the manufacturer recommends the tank/compressor system be mounted in the upright position in an enclosed space away from moisture, dirt, debris, etc… Failure to mount this product as directed will void the warranty.
Note: Detaching the compressor from the tank will void your warranty on this kit. If you need a solution where the compressor is detached, please look at our 232 and higher models.
Brand: HornBlasters
Model: HK-BA-228H
Shipping Weight: 30.00 lbs
Shipping Length: 21.0 IN
Shipping Width: 21.0 IN
Shipping Height: 16.0 IN
Price: $387.99
Affiliate Links: