Towing > Hitches > Fifth Wheel Trailer Hitch Mount Leg
Adapts CURT 5th wheel head to fit Chevy or GMC puck system (year range specific);Quarter-turn anchoring system provides quick installation and removal;Adjustable anchors to eliminate chucking between the legs and under-bed platform;Protected by a highly durable carbide black powder coat finish;Co-cured in a rust-resistant liquid Bonderite coating;Limited lifetime warranty (one-year finish, one-year parts);Requires GM puck system for installation (intended for long-bed trucks only);Compatible with all CURT 5th wheel hitches, except A30;Capacity limited to lowest-rated towing component;California Residents: WARNING CURT OEM puck system 5th wheel legs allow for faster, easier and more secure installation of your CURT 5th wheel hitch. They utilize the truck bed mounting platform, called the puck system, built into certain pickups today with the towing prep package. Using a set of anchors, the legs quickly and easily drop into the pucks, instantly equipping the truck for 5th wheel towing. This set of 5th wheel legs is designed to fit select model years of the Chevrolet Silverado and GMC Sierra 2500 HD and 3500 HD with 8-foot bed (see application info to verify fitment). With a gross trailer weight capacity of 25,000 lbs., the legs are compatible with all CURT 5th wheel hitches (weight capacities are limited to the lowest-rated towing component).
Ad: Get infolinks.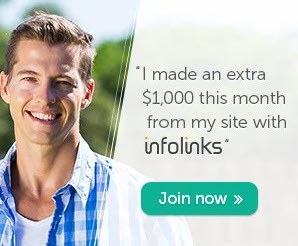 The most unique feature of CURT OEM puck system 5th wheel legs is their quarter-turn anchoring system. This system is the key to streamlined 5th wheel towing. With the hitch head initially bolted onto the legs, the legs can quickly be installed or removed from the truck bed as needed, simply by turning the anchor handles. The quarter-turn anchors supply the necessary strength for towing heavy-duty 5th wheel trailers, and they feature an adjustable design to perfectly lock the hitch into place and eliminate any chucking noises.
To give you confidence in every job you undertake with your truck, we give our OEM puck system 5th wheel legs a durable carbide black powder coat finish. This makes them highly resistant to scratches, rust and UV damage. We also back our 5th wheel legs with a limited lifetime warranty to put your mind at ease with every new mile.
Brand: Curt Manufacturing
Model: 16025
Shipping Weight: 64.00 lbs
Shipping Length: 26.0 IN
Shipping Width: 17.0 IN
Shipping Height: 11.0 IN
Price: $537.95
Affiliate Links: