Bumpers,Tire Carriers & Winch Mounts > Front Bumpers
Bumper with corners and Fender flares;Textured black powder coat easily hides minor scratches and grime;Hardened T6 aluminum construction to be strong, lightweight and rust-free;Modular pieces can be added or removed as desired to change the look any time;Bumper provides cutouts for integrating Jeep JL fender flare turn signals;Additional bumper cutouts and mounting tabs for OE lights and aftermarket LEDs;Narrowed fender flares allow for greater clearance with larger, offroad tires;Pre-drilled holes for anti-rattle D-rings #2081300 and tow hooks #15600TW;22-1/2 x 7-3/4 winch housing (adapter #2072100 required for larger winches);Mounting hardware included;Uses pre-existing factory mounting points for no-drill bumper install;Limited lifetime warranty (five-year finish, one-year parts);Models with factory steel front bumper will require the purchase of aftermarket fog lights (not included);California Residents: WARNING The ARIES TrailChaser Jeep bumper is unlike any other bumper for the Jeep Wrangler JL because it features a modular design. Each piece can be attached or swapped out as desired, giving you complete freedom of customization.
Ad: Get infolinks.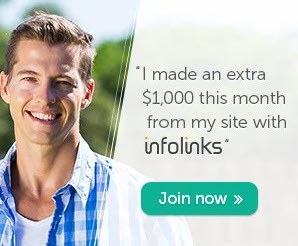 This particular bumper and fender flare kit includes the bumper center section, corner end caps and front fender flares (brush guards sold separately). The bumper corners feature unique cutouts to integrate the Jeep JL fender flare turn signals when installing the ARIES fender flares. The Jeep fender flares feature a flat profile that is specifically designed to show off larger, offroad tires. They are constructed from lightweight, rust-free aluminum and feature a unique textured black powder coat finish to maximize corrosion resistance and help hide minor scratches and grime.
This bumper also features a standard winch housing and provides mounting points for additional LED lights, D-rings and tow hooks. It is constructed from T6 aluminum alloy to be strong, lightweight and rust-free, and has a unique, textured black powder coat finish for maximum corrosion resistance. It is also available in powder-coated steel.
All ARIES TrailChaser bumpers install using pre-existing factory mounting points for fast, easy installation with no drilling required.
Brand: Aries Offroad
Model: 2082077
Shipping Weight: 91.25 lbs
Shipping Length: 50.0 IN
Shipping Width: 28.5 IN
Shipping Height: 14.0 IN
Price: $1795.07
Affiliate Links: